<![if !vml]>

<![endif]><![if !vml]>

<![endif]>
<![if !vml]>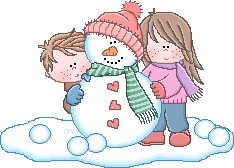 <![endif]>
CrAfTy KiDz
LETITSNOWLETITSNOWLETITSNOW LETITSNOWLETITSNOWLETITSNOW LETITSNOWLETITSNOWLETITSNOW
<![if !vml]><![endif]>Winter Crafts <![if !vml]><![endif]>

<![if !vml]><![endif]><![if !vml]><![endif]><![if !vml]><![endif]><![if !vml]><![endif]><![if !vml]><![endif]>

<![if !vml]><![endif]>

Pinecone Birdfeeder

Pine cone

Paper plate

Butter knife

Smooth peanut butter

Birdseed

Ribbon or yarn

Scissors

Using a butter knife or a plastic knife, spread peanut butter all over the pine bone, both inside and outside.

Sprinkle birdseed over the pine cone.

Put more birdseed on a paper plate and roll the pine cone in the seed.

Cut a long length of ribbon.

Tie the ribbon in a knot around the pine cone, somewhere close to the top.

Tie a knot in the end.

Hang in a tree and watch the birds enjoy their winter's feast!

 

<![if !vml]><![endif]>

 

 

***********************************************

<![if !vml]><![endif]>Crafty Links <![if !vml]><![endif]>

<![if !vml]><![endif]>

| | | |
| --- | --- | --- |
| <![if !vml]><![endif]> | <![if !vml]><![endif]> | <![if !vml]><![endif]> |

<![if !vml]><![endif]>

<![if !vml]><![endif]>How To Make a Snowglobe <![if !vml]><![endif]>

What do you need?

Babyfood jar

Felt

Paint

Tiny plastic toys

Glue gun

Take the lid of the jar and trace it onto a piece of felt. Paint the lid to match the felt. When the lid is dry, add the toys to the lid using a glue gun. Stick the felt to the outside of the lid as a furniture protector.

For an added touch, you can paint over the glue with white enamel paint.

Fill the jar with water, add silver glitter and you will have your very own snow globe!

<![if !vml]><![endif]>
LETITSNOWLETITSNOWLETITSNOW LETITSNOWLETITSNOWLETITSNOW LETITSNOWLETITSNOWLETITSNOW
<![if !vml]>

<![endif]><![if !vml]>

<![endif]>
<![if !vml]>

<![endif]>
Penguins Love January
All about penguins
Penguins (order Sphenisciformes, family Spheniscidae) are a group of aquatic, flightless birds living almost exclusively in the Southern Hemisphere.
The number of penguin species is debated. Depending on which authority is followed, penguin biodiversity varies between 17 and 20 living species, all in the subfamily Spheniscinae. Some sources consider the White-flippered Penguin a separate Eudyptula species, while others treat it as a subspecies of the Little Penguin (e.g. Williams, 1995; Davis & Renner, 2003); the actual situation seems to be more complicated (Banks et al. 2002). Similarly, it is still unclear whether the Royal Penguin is merely a color morph of the Macaroni penguin. Also eligible to be a separate species is the Northern population of Rockhopper penguins (Davis & Renner, 2003). Although all penguin species are native to the southern hemisphere, they are not, contrary to popular belief, found only in cold climates, such as Antarctica. In fact, only a few species of penguin actually live so far south. At least ten[verification needed] species live in the temperate zone; one lives as far north as the Galapagos Islands: the Galapagos Penguin.
The largest living species is the Emperor Penguin (Aptenodytes forsteri): adults average about 1.1 m (3 ft 7 in) tall and weigh 35 kg (75 lb) or more. The smallest penguin species is the Little Blue Penguin (also known as the Fairy Penguin), which stands around 40 cm tall (16 in) and weighs 1 kg (2.2 lb). Among extant penguins larger penguins inhabit colder regions, while smaller penguins are generally found in temperate or even tropical climates (see also Bergmann's Rule). Some prehistoric species attained enormous sizes, becoming as tall or as heavy as an adult human (see below for more). These were not restricted to Antarctic regions; on the contrary, subantarctic regions harboured high diversity, and at least one giant penguin occurred in a region not quite 2000 km south of the Equator 35 mya, in a climate decidedy warmer than today.
Most penguins feed on krill, fish, squid, and other forms of sealife caught while swimming underwater. They spend half of their life on land and half in the oceans.
Penguins seem to have no special fear of humans and have approached groups of explorers without hesitation. This is probably on account of there being no land predators in Antarctica or the nearby offshore islands that prey on or attack penguins. Instead, penguins are at risk at sea from predators such as the leopard seal. Typically, penguins do not approach closer than about 3 meters (9 feet); they become nervous at about that distance. This is also the distance that Antarctic tourists are told to keep from penguins (tourists are not supposed to approach closer than 3 meters, but are not expected to withdraw if the penguins come closer). (Wikipedia.com)
<![if !vml]>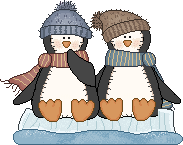 <![endif]>
****************************************

****************************************

<![if !vml]><![endif]>

<![if !vml]><![endif]>

<![if !vml]><![endif]>

****************************************

****************************************
Order "March of the Penguins" today on DVD!
In the harshest place on Earth, love finds a way
A look at the annual journey of Emperor penguins as they march -- single file -- to their traditional breeding ground.
Each winter, alone in the pitiless ice deserts of Antarctica, deep in the most inhospitable terrain on Earth, a truly remarkable journey takes place as it has done for millennia. Emperor penguins in their thousands abandon the deep blue security of their ocean home and clamber onto the frozen ice to begin their long journey into a region so bleak, so extreme, it supports no other wildlife at this time of year. In single file, the penguins march blinded by blizzards, buffeted by gale force winds. Guided by instinct, by the otherworldly radiance of the Southern Cross, they head unerringly for their traditional breeding ground where--after a ritual courtship of intricate dances and delicate maneuvering, accompanied by a cacophony of ecstatic song--they will pair off into monogamous couples and mate. The females remain long enough only to lay a single egg. Once this is accomplished, exhausted by weeks without nourishment, they begin their return journey across the ice-field to the fish-filled seas. The male emperors are left behind to guard and hatch the precious eggs, which they cradle at all times on top of their feet. After two long months during which the males eat nothing, the eggs begin to hatch. Once they have emerged into their ghostly white new world, the chicks can not survive for long on their fathers' limited food reserves. If their mothers are late returning from the ocean with food, the newly-hatched young will die. Once the families are reunited, the roles reverse, the mothers remaining with their new young while their mates head, exhausted and starved, for the sea, and food. While the adults fish, the chicks face the ever-present threat of attack by prowling giant petrels. As the weather grows warmer and the ice floes finally begin to crack and melt, the adults will repeat their arduous journey countless times, marching many hundreds of miles over some of the most treacherous territory on Earth, until the chicks are ready to take their first faltering dive into the deep blue waters of the Antarctic.
<![if !vml]>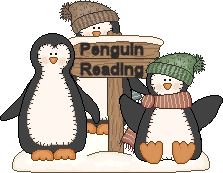 <![endif]>
<![if !vml]><![endif]><![if !vml]><![endif]>

Cinderella Penguin <![if !vml]><![endif]>

<![if !vml]><![endif]>

An adaptation of the traditional tale of Cinderella with penguins rather than humans as characters.

Little Penguin's Tale <![if !vml]><![endif]>

<![if !vml]><![endif]>

Just as in the story that Grand Nanny Penguin is telling, Little Penguin slides down hills, dances with wild, silly, goony birds, and almost gets eaten by a whale. The deep greens, bright yellows, and glacial blues depict a northern world of fun and frolic that is warm and appealing.

Penguin Pete <![if !vml]><![endif]>

<![if !vml]><![endif]>

Pete is the smallest penguin in his colony, and he is eager to grow up quickly so that he can swim in the sea. This story tells about his small adven tures, including his efforts to walk gracefully, his friendship with a bird who tries to teach him to fly, and finally his first day swimming.

Tacky the Penguin <![if !vml]><![endif]>

<![if !vml]><![endif]>

None of the penguins can tolerate Tacky's loud habits--until they scare off a pack of hunters. PW declared that "this book is must reading for any kid--or grown-up--who refuses to follow the pack.

<![if !vml]><![endif]>

Happy Feet On DVD

This is the story of a little penguin named Mumble who has a terrible singing voice and later discovers he has no Heartsong. However, Mumble has an astute talent for something that none of the penguins had ever seen before: tap dancing. Though Mumble's mom, Norma Jean, thinks this little habit is cute, his dad, Memphis, says it "just ain't penguin." Besides, they both know that, without a Heartsong, Mumble may never find true love. As fate would have it, his one friend, Gloria, happens to be the best singer around. Mumble and Gloria have a connection from the moment they hatch, but she struggles with his strange "hippity- hoppity" ways. Mumble is just too different--especially for Noah the Elder, the stern leader of Emperor Land, who ultimately casts him out of the community. Away from home for the first time, Mumble meets a posse of decidedly un-Emperor-like penguins--the Adelie Amigos. Led by Ramon, the Adelies instantly embrace Mumble's cool dance moves and invite him to party with them. In Adelie Land, Mumble seeks the counsel of Lovelace the Guru, a crazy-feathered Rockhopper penguin who will answer any of life's questions for the price of a pebble. Together with Lovelace and the Amigos, Mumble sets out across vast landscapes and, after some epic encounters, proves that by being true to yourself, you can make all the difference in the world.

<![if !vml]><![endif]>
Penguin Graphics Purchased at:
<![if !vml]>

<![endif]>
<![if !vml]>
<![endif]><![if !vml]>
<![endif]>