Recommend Us!

Homeschooled Kids Online is a site designed for the family that educates at home. Homeschoolers, their families, christian educators, and those who love children will find resources designed just for them at www.homeschooled-kids.com.

Homeschooling Newsletters
Homeschooled Kids Onine publishes a FREE newsletter for kids monthly. The newsletter for kids features seasonal activities, crafts, recipe fun, unit study ideas and more. You can subscribe to the newsletter for FREE! Your privacy is very important to us and your e-mail address will never be shared with anyone.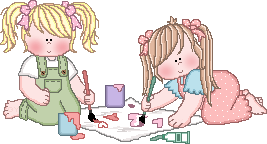 Newsletters Currently Online
September Newsletter - Back To School For Homeschoolers!

October - Fall Festival Online!

November - Be Thankful! Filled with Thanksgiving activities and ideas.

December - Chocked full of Christmas FUN! Activities Galore!

January - New Year New You - Winter Crafts and Activities


February - Valentine's Day Fun, Groundhog Day, President's Day and More

March - Spring Forward with Crafts, Activities, Easter Fun & More!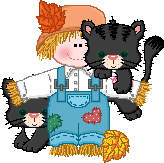 Homeschooled Kids Newsletter - September Newsletter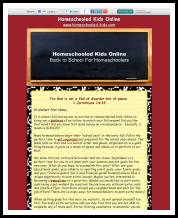 View a
Sample Newsletter


Newsletter For Kids! Filled with crafts, activities, contests, fun, games and more! Sign up for the newsletter!
Your privacy is important. Your e-mail address will never be shared with ANYONE!

Subscribe to the Newsletter!
Subscribe To Our FREE Newsletter